A Culinary Experience to Savour
Located in the old parlour of a beautifully restored 1832 manor house, the HobNob Restaurant & Wine Bar brims with historical elegance. Adorned by a sparkling crystal chandelier, carved wooden doors, a stately fireplace and original oil paintings, the restaurant promises laid-back yet exquisite indulgence. Whether you're enjoying a leisurely breakfast, an afternoon lunch or a multi-course dinner, discover classic dishes prepared using the best ingredients and designed to pair perfectly with Niagara's finest wines.
Make a Reservation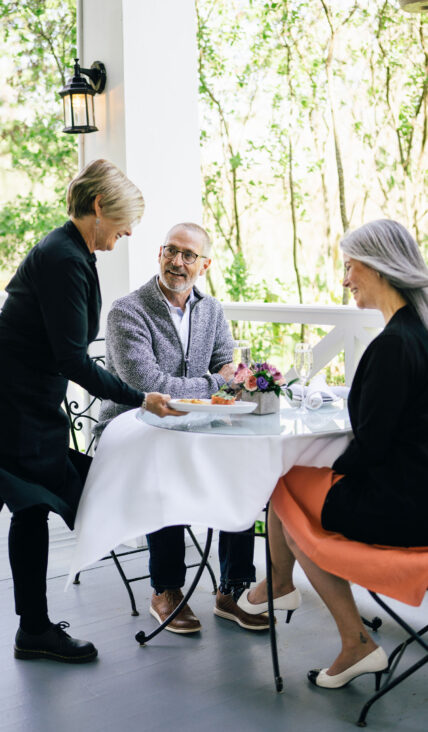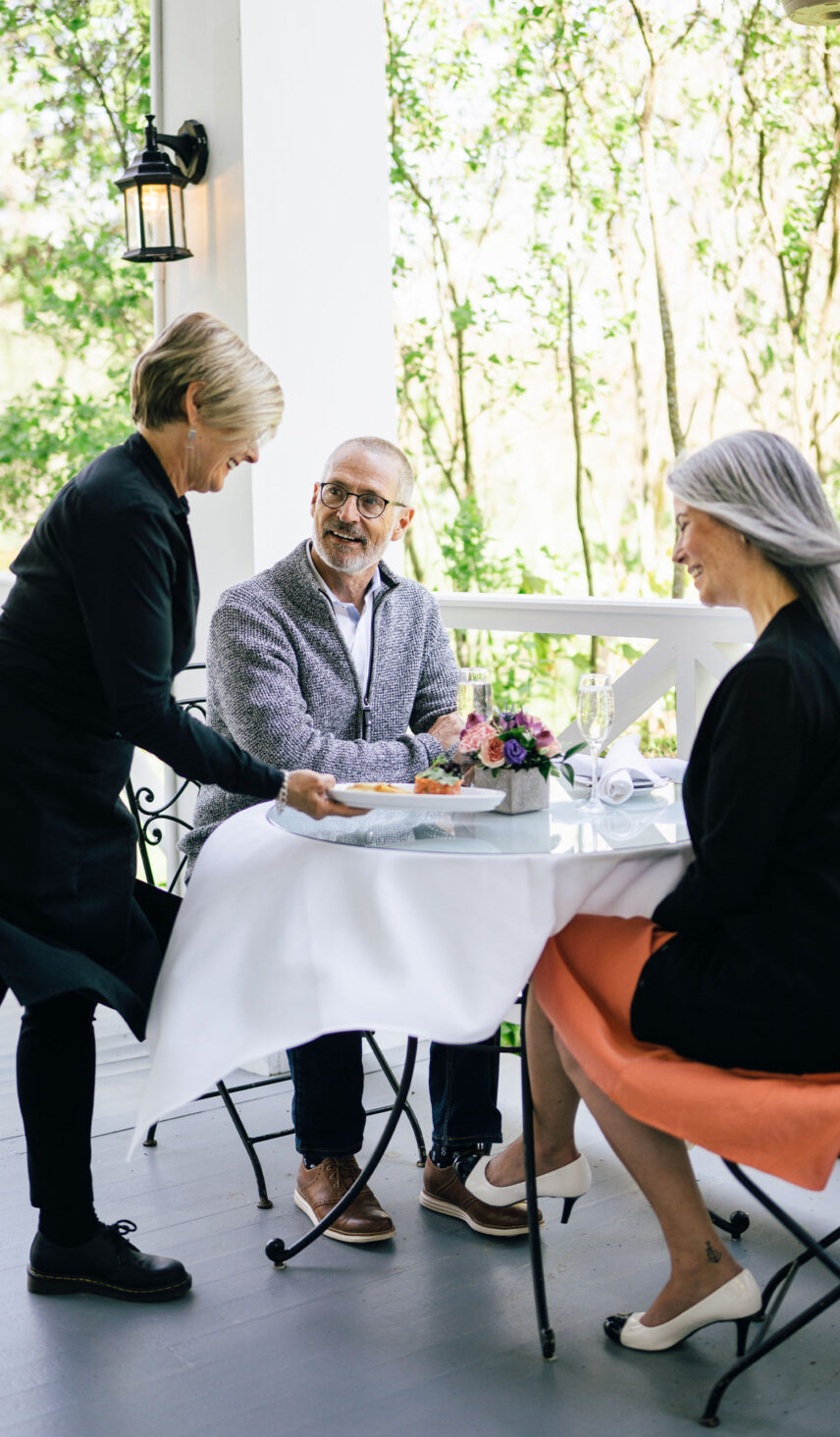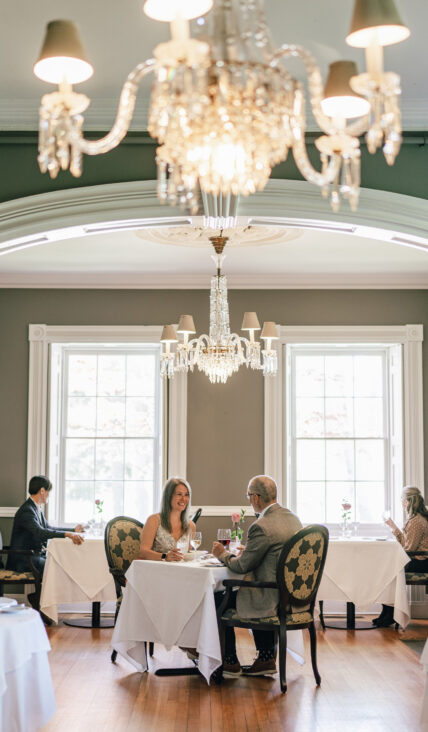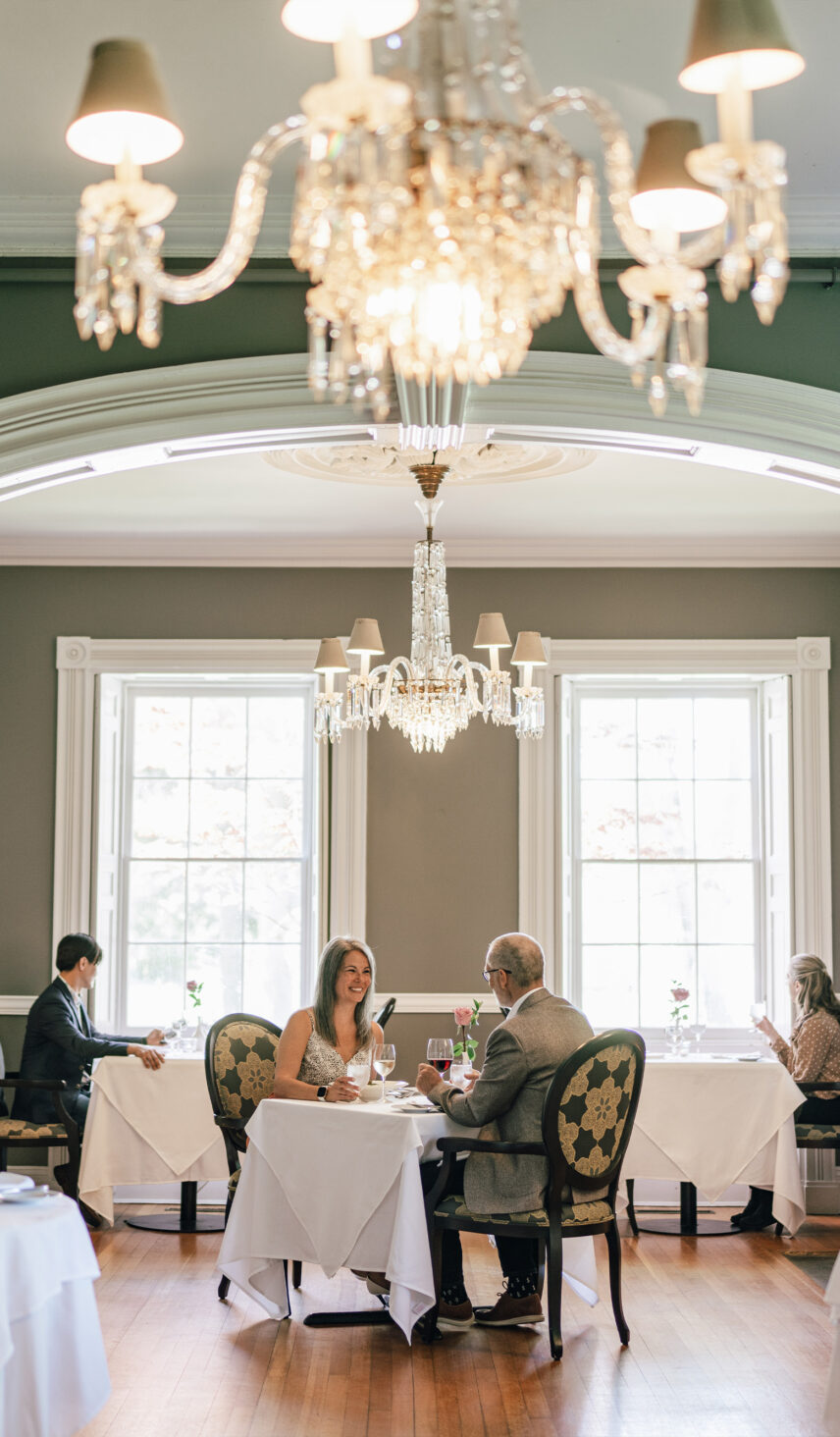 Hours
Breakfast: Daily 8 a.m.–11 a.m.
Lunch: Friday–Sunday 11:30 a.m.–2:30 p.m.
Dinner: Daily 5 p.m.–9 p.m.
Menus
HobNob Breakfast

$20

Wilted spinach, bell peppers, baked potatoes, sausage and mixed cheese, cream and eggs, fresh fruit.

Traditional Breakfast

$20

Two eggs cooked your way, choice of sausage, bacon, or peameal bacon, lyonnaise potatoes, choice of toast, fresh fruit.

Fritatta

$20

Spinach, eggs, mixed cheese, seasonal fresh fruit, served with lyonnaise potatoes.

Continental

$19

Yogurt, seasonal fresh fruit, granola, croissant, danish.

Classic Pancakes

$19

Fresh fruit salsa, Ontario maple syrup, whipped cream.

French Toast

$19

Icing sugar, homemade maple syrup sauce, whipped cream, fresh fruit, choice of sausage, bacon, or peameal bacon.

3 Egg Omelette

$22

Choice of: Bacon, sausage, bell pepper, mushrooms, tomatoes, spinach, chives, cheese.
Choice of: Toast or fresh fruit on the side.

Classic Eggs Benedict

$18

Poached eggs, classic hollandaise, spinach, toasted English muffin, served with lyonnaise potato, and seasonal fresh fruit. 
Choice of: Crab meat $8, smoked salmon $6 or peameal bacon $6

Sides

Beverages

The Charles Hotel uses Nespresso Products for its Cappuccino, Latte, and Espresso
Soup of the Day

$12

Chef's choice.

Green Salad

$15

Mixed spring lettuce, wild mushrooms, local berries, cucumber, cherry tomatoes, homemade dressing.

Caesar Salad

$15

Roma lettuce, anchovy, boiled egg, parmesan cheese, croutons, classic homemade dressing.
Add chicken breast $6
Add trout $6

Artisan Grilled Cheese

$18

Three-year-aged cheddar cheese, your choice of fresh bread (focaccia, white, whole wheat, rye or gluten free). Served with your choice of french fries, potato wedges, soup or salad.

Ruben Sandwich

$21

Pastrami, sauerkraut, onion, swiss cheese, mustard on fresh sour dough. Your choice of french fries, potato wedges, soup or salad.

Club Sandwich

$18

Chicken breast, bacon, fried egg, tomato, cucumber, lettuce. On your choice of fresh bread (white, whole wheat, rye or gluten free). Served with your choice of french fries, potato wedges, soup or salad.

6 oz Beef Prime Rib Burger

$18

Homemade burger sauce, lettuce, sliced tomato, served on a brioche bun. Your choice of french fries, potato wedges or salad.
Add cheddar cheese $3 
Add mushrooms $4 
Add bacon $4

6 oz AAA NY Sirloin Steak

$24

Homemade honey dijon mustard, cream horseradish. Served with your choice of french fries, potato wedges or salad.
Appetizer

Soup du Jour

$14

Chef's daily creation.

Seasonal Greens

$17

Micro greens, seasonal local veg, oyster mushrooms/lemon herb vinaigrette.

Smoked Salmon

$20

Served on a bed of avocado, topped with a roasted cherry tomato salsa and a fennel wine drizzle.

Foie Gras

$28

Truffle crostini/seasonal berry purée.

Scallops

$28

Asparagus/tomato and citrus salsa.

Charcuterie & Artisanal Cheese Board

$32

Regional cheeses and cured meats, mustard, pickles, preserves, crostini. *regular dinner packages subject to a $10 surcharge.

Entrée

Pan-seared Trout

$41

Served with seasonal local vegetables, a roasted cherry tomato salsa, topped with shaved fennel.

Beef Tenderloin

$49

6 oz Ontario tenderloin, smoked red bell pepper puree, potato patty stuffed with prosciutto, served with local seasonal veg and mushroom ragout.

Seafood Spaghetti

$42

Homemade tomato sauce, scallops, shrimp, chorizo sausage.

Organic Chicken

$46

Supreme roasted fingerling potatoes, pancetta, zucchini ragout, grilled asparagus, blistered cherry tomatoes, beet purée.

Chef's Daily Vegetarian Creation

$30

Organic Chicken

Prawns $18 
Scallops $20 
Foie gras $22 
*choose to add any of these items to an entrée.

Dessert

Chef's Choice Dessert

$15

Served with your choice of ice cream.
"Sir Charles" Warm Potato Salad

$12

Baby red potatoes, double smoked bacon, grainy mustard vinaigrette.

Mussels

$22

East Coast mussels, garlic and dill butter sauce, French baguette.

"Sir Charles" Pot Roast Beef Stew

$20

Slow-cooked beef tenderloin, creamy mashed potatoes, seasonal vegetables, red wine gravy.

Pan-fried Trout

$24

Fennel salad, local seasonal vegetable, beet orzo, pesto oil and balsamic reduction.

"Sir Charles" Burger

$16

Beef tenderloin burger served with your choice of fries, daily soup or seasonal salad.
Add cheese $5
Add bacon $6
Add mushrooms $5

Duck Confit

$28

Confit duck leg, fingerling potatoes, seasonal vegetables, beef gravy.
Available October 9 & 10, 2022 from 5–9 p.m. Taxes and gratuity extra. Reservations required.

Choose One Starter

Arugula Salad

Honey balsamic dressing, asparagus, semi-dry cherry tomatoes, truffle oil, parmesan cheese.

Scallop

Fresh dry u-10 scallops, passion fruit, citrus salsa, asparagus tips, micro greens.

Butternut Squash Soup

Slow roasted butternut squash and truffle oil.

Choose One Main

10 oz AAA NY Sirloin

Truffle mashed potato, roasted root vegetable, red wine gravy. 

24-hour Marinated Turkey Breast

Stuffing, seasonal roasted vegetables, mashed potato, and cranberry sauce with the option of gravy.

Fresh Roasted Salmon

Fingerling potatoes, seasonal vegetable, microgreens.

Wild Mushroom Risotto

Slow roasted wild mushrooms, shallots, garlic leeks, and asparagus.

Dessert

Chef's Selection of Desserts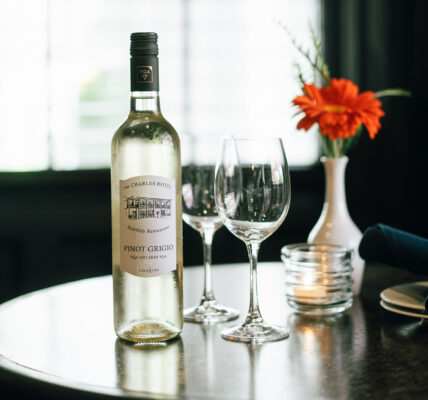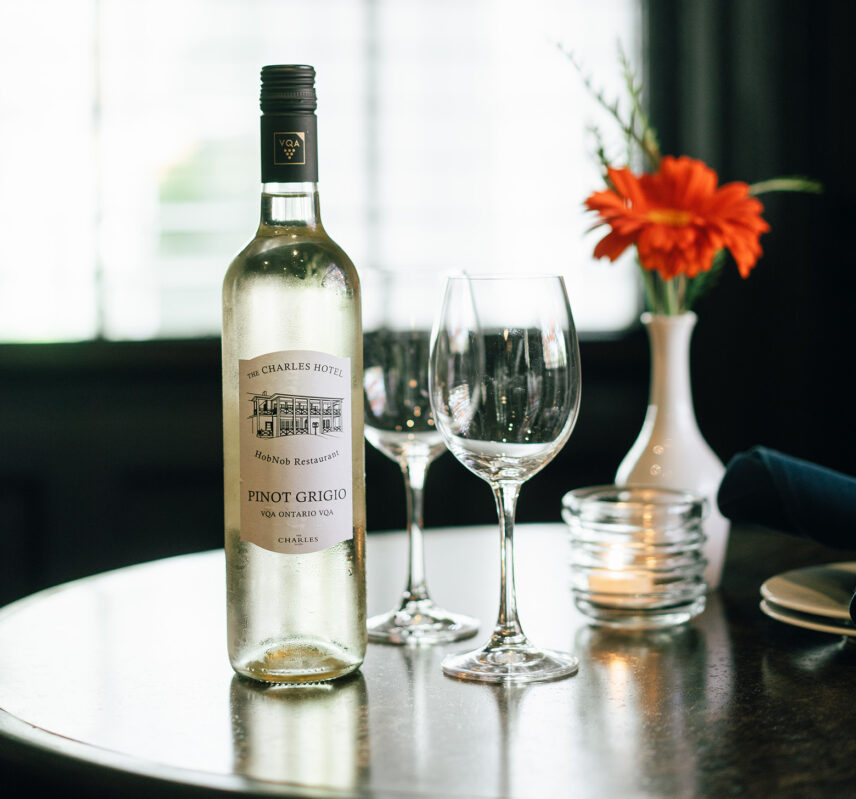 Discover Our Wine List
Taste the flavours of the Niagara terroir. Our wine list, curated by our seasoned sommelier, highlights the varietals of the region and includes an exciting selection of wines and Icewines.
"We visited as part of a wine tour. We found the service and food top notch and would have no hesitation in returning on our own."

Jeff R.

"This chef deserves an extra thanks! The food was fantastic and had extra touches. The staff was also very attentive, and knowledgeable about the food and the way it was prepared."

Ineka N.

"A wonderful dining experience. From the decor, to the service, to the food – everything top notch. Overall, an excellent experience for fine dining."

Lisa H.
Previous Slide
Next Slide