Say Your Summer I Do's at Queenston Mile Vineyard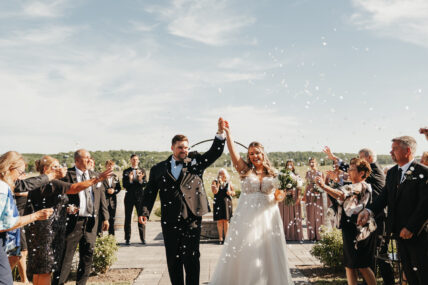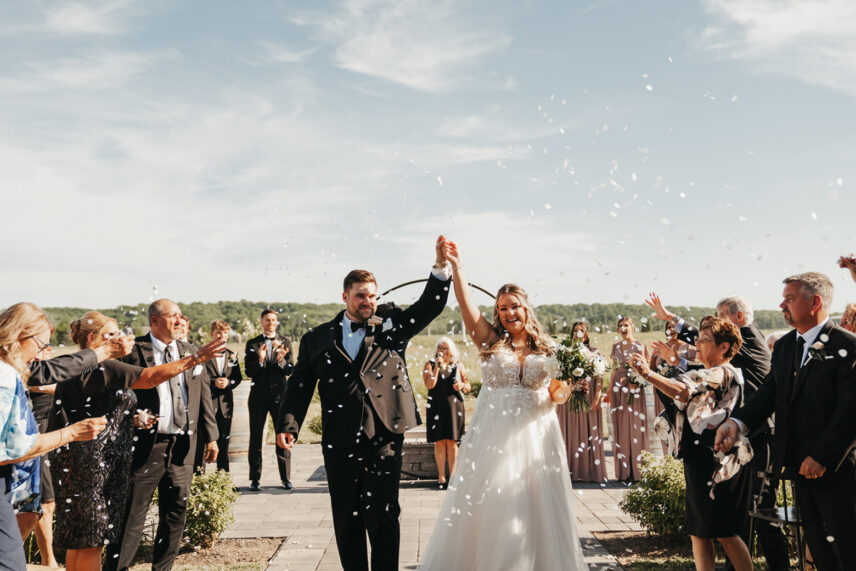 Continue reading Say Your Summer I Do's at Queenston Mile Vineyard
Queenston Mile Vineyard would be honoured to welcome you and your partner as you celebrate the first day of the rest of your lives.
Wine Country's Finest for You and Yours
Located in St. David's Bench, nestled amongst the picturesque slopes and greenery of the Niagara Escarpment, the team at Queenston Mile Vineyard has an immense passion for their craft and for sharing it with the world. With over twenty years of winemaking experience under their belt, this vineyard offers the stunning backdrop of Niagara wine country you desire for your summer nuptials. Gather up to 150 of your loved ones for your winery wedding, and enjoy exclusive access to the entire winery as you celebrate new beginnings; from the intimate elegance of The Wine Loft bridal ready-room, to the breathtaking views on the Sunset Tasting Deck.
A Taste of Love and Luxury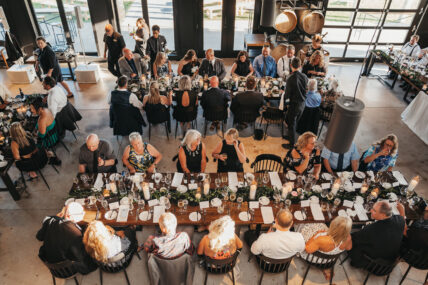 Image courtesy of Danielle Adrienne Photography
Through a cherished partnership between Queenston Mile Vineyard and Niagara's Finest Hotels, the culinary team at Zees Grill will work with you to provide a multi-course feast that embodies the Niagara Region's most palatable flavours. With selections such as Roasted Butternut Squash Soup for the first course, Maple Brined Roasted Chicken Breast for the second, and Creamy Vanilla Custard Tart for dessert, mix and match a variety of exquisite dishes and premium wine pairings to create your perfect menu. Any choices you make will be sure to leave your guests with full bellies and full hearts.
Bring Your Winery Wedding Dreams to Fruition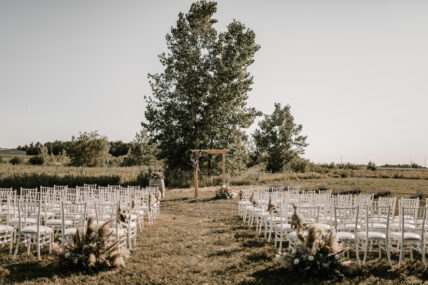 Image courtesy of Honey & Lux
Let us carry the stress of wedding planning for you as we prepare delicious local cuisine, dazzling décor, and luxurious accommodations at Queenston Mile Vineyard, all to your exact specifications. Entrust your special day to our consultants at Niagara's Finest Hotels and watch the wedding of your dreams come to life before your eyes.
*Featured Image courtesy of Danielle Adrienne Photography