Thanksgiving Table Décor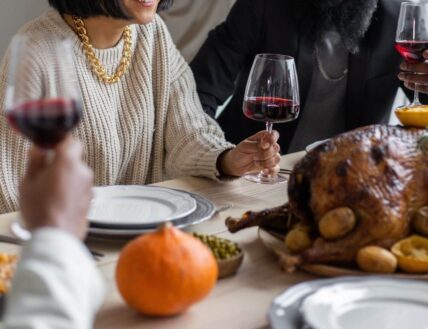 Continue reading Thanksgiving Table Décor
The Perfect Pumpkin Centrepiece
Celebrate Thanksgiving this year with a stunning Holiday table setting of natural harvest décor. You'll start with a classic orange Pumpkin for your centrepiece and contrast it with grapevine, an autumn berry garland and mood setting candles. A simple idea for a Holiday table that speaks to the traditions of fall.
Compliments of Clippings Floral Design.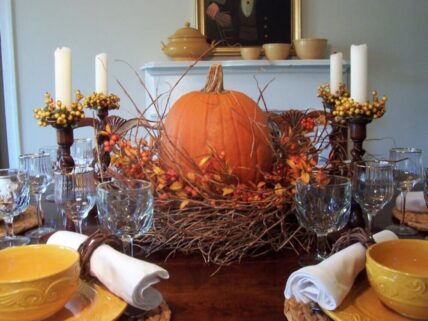 What you will need:
🍁 Twig/grapevine wreath
🍁 Faux autumn leaf/berry garland
🍁 Wire cutters
🍁 Fresh pumpkin
🍁 Candle sticks
🍁 Pillar candles (battery operated)
🍁 Placemat/runner
How to assemble
Place a table runner or place mat in the middle of your table. This will ensure the twig wreath does not scratch your table.
Place twig wreath on the placemat.
Place your pumpkin in the middle of the wreath on the table. Be sure to choose a pumpkin whose base will fit inside of the wreath.
Cut your faux garland to size and place it around the pumpkin on top of the wreath. Bend and shape the leaf/berries to give it a more 3-dimensional look.
Place your candle sticks with battery operated candles on the table around the wreath/pumpkin display.
Using the unused portion of your garland from above add those to your candle sticks around the candles to tie all of the elements of your table display together.