Zees Grill's Caramelized Onion and Fig Tart with Goats Cheese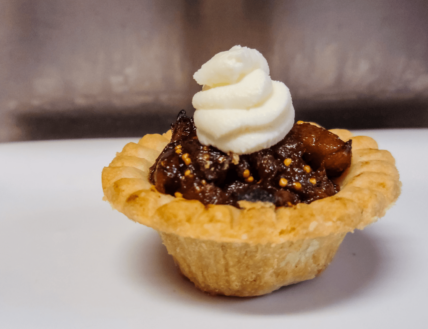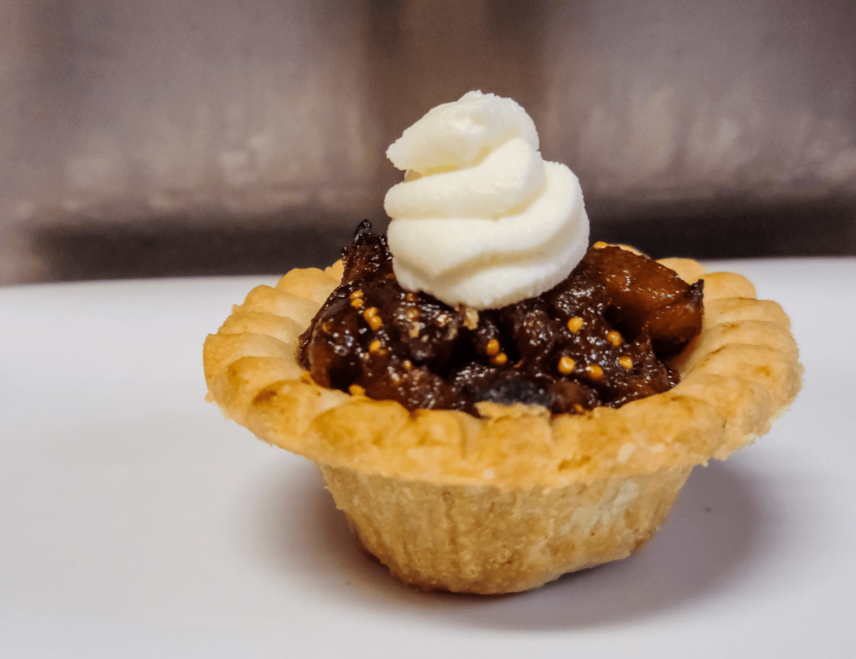 Continue reading Zees Grill's Caramelized Onion and Fig Tart with Goats Cheese
Caramelized Onion and Fig Tart with Goats Cheese
This easy holiday appetizer is sure to impress your friends and family this holiday season! The sweet caramelization of the onions, paired with the tart fig, and super creamy goat cheese makes for the perfect easy holiday appetizer for any occasion!
Compliments of Executive Chef Trevor Gleave from Zees Grill at The Shaw Club.
Ingredients
Serves 4
Method
Pre-cook tarts as per the manufacturer's directions.
Place a large skillet on medium low heat, and add the oil once the pan is hot.
Top and tail onions, cut in half lengthwise and thinly slice.
Add onions to pan and cook slowly to allow the onions to break down and brown, stirring occasionally, this should take over 30 minutes to complete.
Chop figs and add to the pan, stirring occasionally for another 30 minutes.
Add vinegar and simmer until evaporated.
Stir in goats cheese and allow the cheese to melt.
Remove from heat and all the fill tarts with mixture.
If desired, warm tarts in oven before serving.
Garnish with whipped goats cheese.