Caramelized Peach & Bacon Pancakes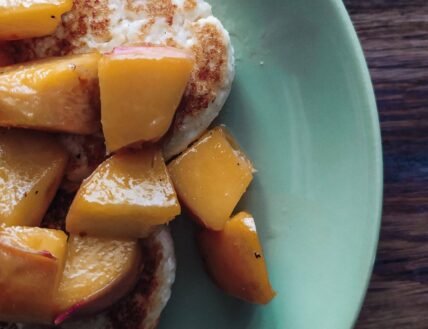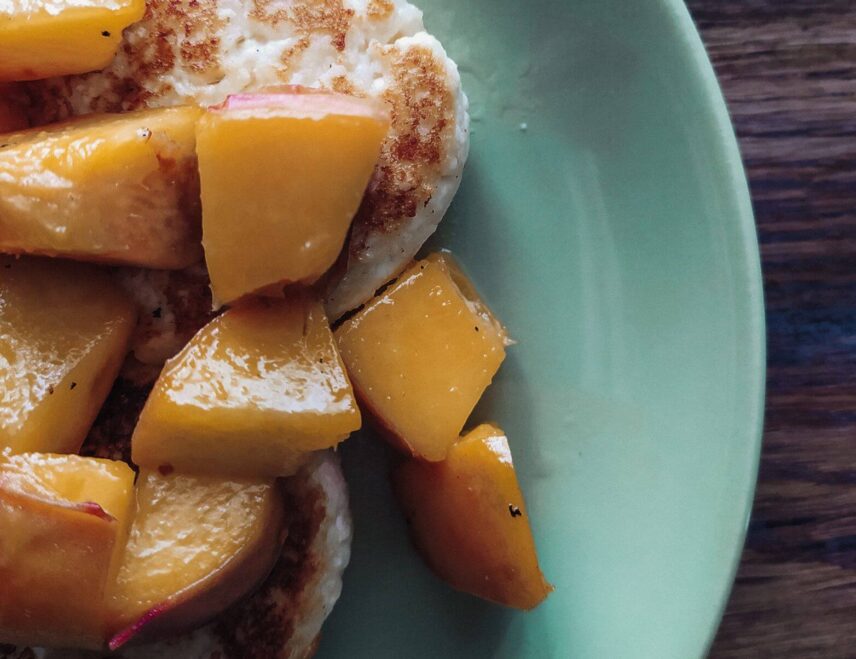 Continue reading Caramelized Peach & Bacon Pancakes
A Zees Grill Summer Favourite
Looking to add a summer twist to your pancakes? How about adding caramelized peaches and bacon? Take advantage of Niagara's peach season with this delicious pancake recipe. Fresh peaches, crispy bacon, fluffy pancakes smothered in a lovely maple butter syrup. Grab a fork and enjoy!
Compliments of Executive Chef Trevor Gleave from Zees Grill at The Shaw Club.
Ingredients
Serves 4
Ingredients:
1 lb Peaches
2 oz Butter
1/2 Lemon
1/2 fl oz Vanilla extract
¼ cup Maple syrup
1 pinch of Salt
6 strips Thick cut bacon
6 Pancakes
Method
Place peaches into boiling water for 1 minute, remove then immediately place into an ice bath.
Peel and pit peaches, then cut peaches into wedges.
In a pot, melt butter on medium heat. Once butter is melted, add peaches, the juice from 1 lemon, salt, and maple syrup.
Cook on medium heat for approximately 10 minutes until the peaches begin to caramelize, then add vanilla extract.
Cook until the peaches are golden brown and caramelized and set aside.
Cook pancakes using your preferred pancake mix or recipe.
Cut bacon to ¼ in pieces and fry until desired crispness. Add peach mix to the bacon and bring to a simmer.
Pour over pancakes and enjoy!