Zees Grill's Chicken Pot Pie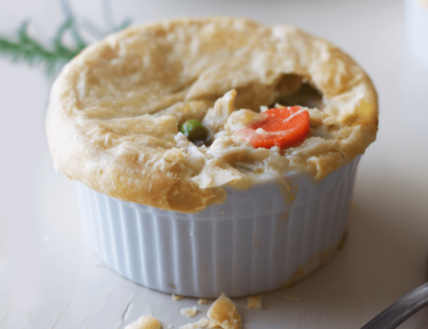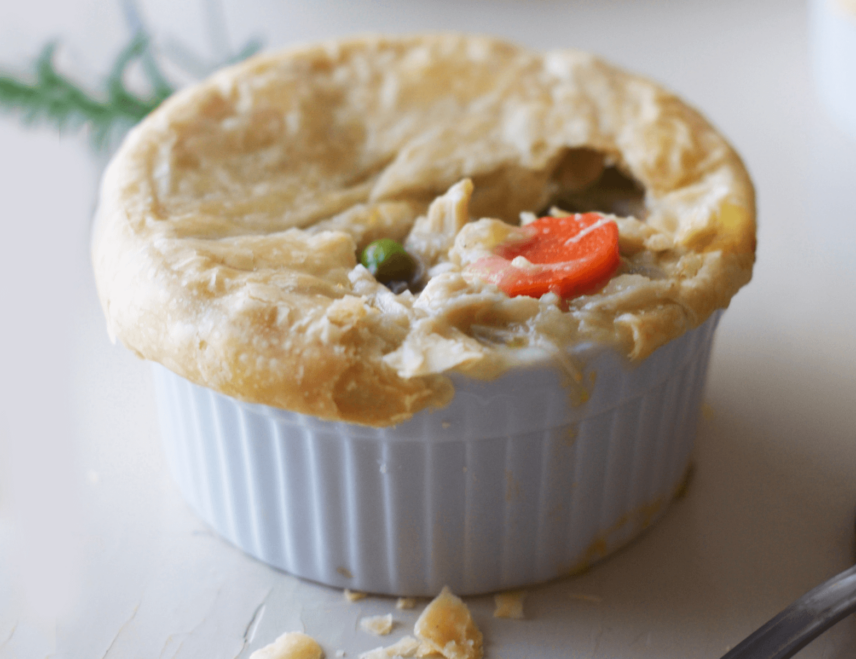 Continue reading Zees Grill's Chicken Pot Pie
Chicken Pot Pie
A delicious chicken pie made from scratch with carrots, peas, and celery in a flaky, buttery crust is the perfect dish to make on a cold winter's day. Make this dish a new family staple this season!
Compliments of Executive Chef Trevor Gleave from Zees Grill at The Shaw Club.
Ingredients
Serves 6
1 lb Chicken skinless, small dice (leftover turkey or chicken can substitute)
1 cup Diced carrots
1 cup Frozen green peas
1 cup Frozen corn
½ cup Diced celery
1 cup Diced white onion
1/3 cup Flour
1/3 cup Butter
1 tsp Fresh thyme
1 ½ cup Chicken stock
2/3 cup Milk
2 Pie crusts (bought or homemade) thawed
Salt and pepper to taste
Method
Preheat oven to 425˚F.
In a heavy pan on medium high heat with little to no oil, cook the carrots, celery, and onion until they become soft and begin to brown.
Add the chicken and sear. Add peas and corn and continue to cook until the chicken reaches an internal temperature of 165˚F.
Add butter, thyme and season with salt and pepper. Add flour and cook to form a roux.
Increase heat and add milk and chicken stock and stir to thicken.
Once thick, pour into a prepped pie shell, mixture should be very thick but not solid. Add second pie crust to the top and pinch closed with a fork around the edge.
Make small slits in the top of the crust for steam to escape.
Bake for 30 – 35 minutes or until filling is bubbling and the crust is golden brown.
Let cool for 10 minutes before serving.