Zees Grill's Chili Con Carne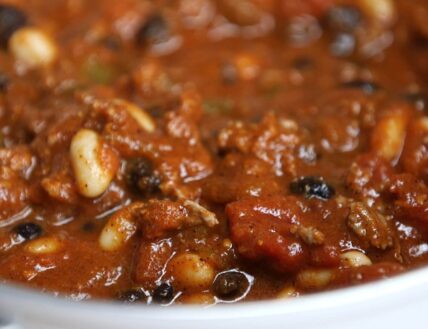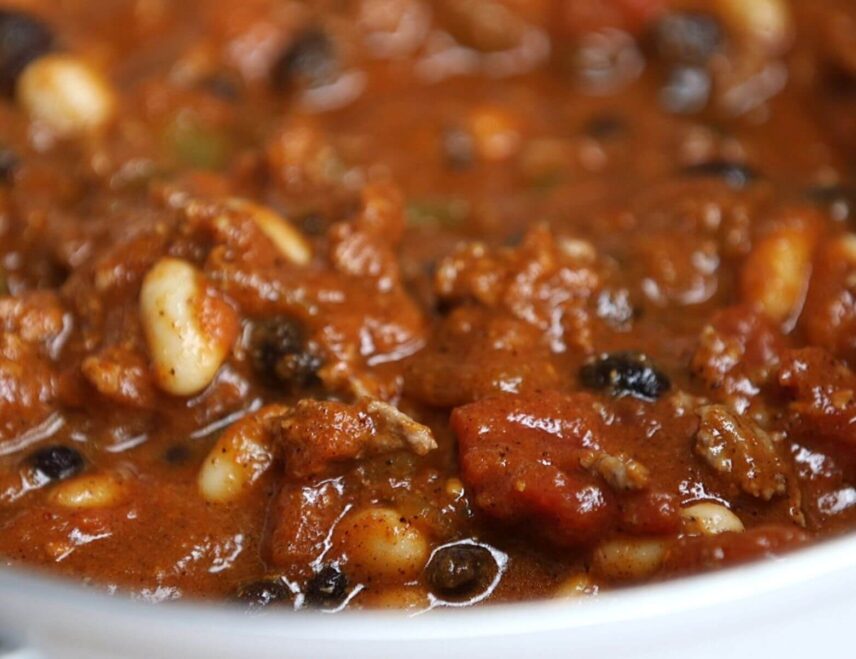 Continue reading Zees Grill's Chili Con Carne
Chili Con Carne
The Spanish phrase "chili con carne" meaning chili with meat, is a delicious spicy beef stew and one of our favourite comfort foods. This recipe, compliments of Executive Chef Trevor Gleave of Zees Grill, is sure to become one of your families favourite meals.
Compliments of Executive Chef Trevor Gleave from Zees Grill at The Shaw Club.
Ingredients
Serves 10 – 12
4 Tbsp Vegetable oil
1 Green bell pepper, chopped
1 Red pepper, chopped
1 Jalapeño, chopped
1 Yellow onion, chopped
2 ½ lb Lean ground beef, stewing beef cubed
1 ½ cup Beef broth
2 (16 oz) cans Whole peeled tomatoes, chopped, juice reserved
1 (12 oz) can Tomato paste
2 Garlic cloves, crushed
2 Tbsp Dried parsley
2 ½ tsp Dried basil
2 ½ tsp Chili powder
1 ½ tsp Paprika
1 tsp Cayenne pepper
½ tsp Dried oregano
1 tsp Salt
½ tsp Black pepper
1 (15 oz) can Kidney beans, drained
Method
Heat oil in a large saucepan over medium heat. Add peppers and onion; cook and stir until softened.
Stir in beef and cook until browned. Stir in beef stock; cook for a few minutes.
Stir in chopped tomatoes, tomato paste, and garlic.
Season with parsley, basil, chili powder, paprika, cayenne pepper, and oregano.
Stir in salt and pepper.
Bring to a boil over high heat. Reduce heat to medium-low; cover, and simmer for 90 minutes, stirring occasionally.
Stir in kidney beans and hot pepper sauce.
Add reserved tomato juice if more liquid is needed; continue to simmer for an additional 30 minutes.
Garnish with sour cream, sharp cheddar cheese, and chives.
Tips
Use stewing beef, pork, or a combination of both.
Add more jalapeños or your favourite hot sauce for extra spice.
Add different variety of beans.
Add frozen corn for extra vegetables.