Zees Grill's Chocolate Pavlova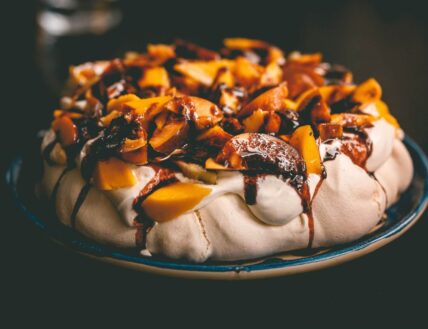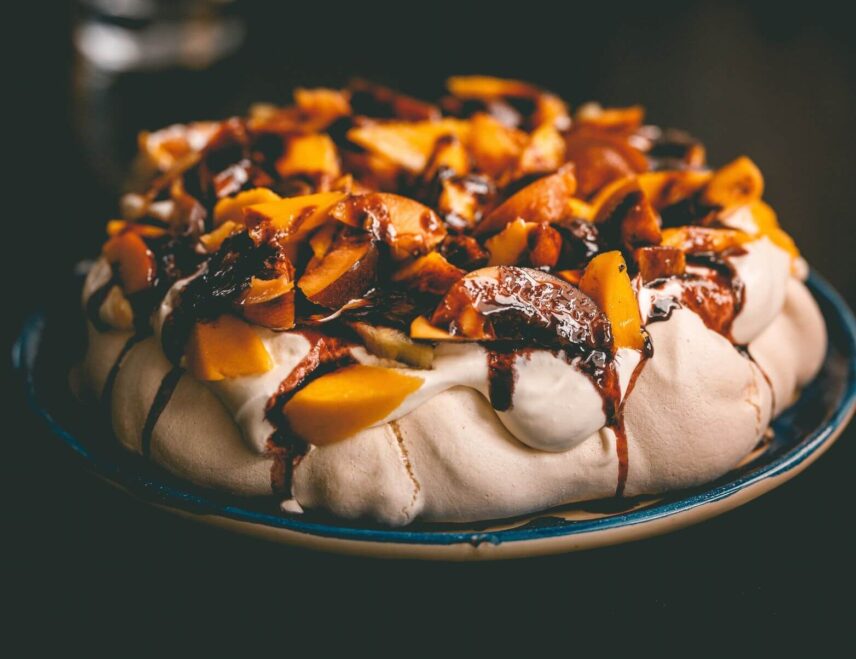 Continue reading Zees Grill's Chocolate Pavlova
Chocolate Pavlova
A dessert worthy of mom! This gorgeous chocolate pavlova is not only fancy but it's easy to make. Cocoa powder and dark chocolate are folded into the meringue, making it deliciously fudgy, add the whipped topping with your choice of fresh fruit and you have a wonderfully light, gluten-free dessert. Enjoy!
Compliments of Executive Chef Trevor Gleave from Zees Grill at The Shaw Club.
Ingredients
Serves 10 – 12
Meringue:
6 Large egg whites
2 cup Confectioner's sugar
3 tbsp Unsweetened cocoa powder, sifted
1 tsp Balsamic or red wine vinegar
2 oz Grated dark chocolate
Topping:
2 cup 35% Cream
2 pints Raspberry
2 oz Dark chocolate
Method
Prepare the round pan. Preheat oven to 350˚F, and line with parchment paper.
For the Meringue, beat egg whites in mixer until soft peaks form. Add the sugar, 1 teaspoon at a time until meringue is stiff and shiny.
Remove meringue from mixer, sprinkle cocoa powder, vinegar, and gated chocolate over mixture and fold using a rubber spatula until well mixed.
Mound the meringue into the round pan, smoothing the sides at the top.
Place the meringue in the preheated oven and immediately turn the oven to 300˚F.
Cook for 75 minutes. The meringue should look crisp and dry on top.
Remove from the oven and allow the meringue to cool before removing from the pan.
When ready, transfer to a flat plate or board and peel off the parchment paper.
To serve, whip cream until soft peaks form. Pile on the meringue and smooth as desired.
Sprinkle with raspberries and grated chocolate.
Tips
Can substitute raspberries for blueberries or blackberries as desired.