Zees Grill's Gingerbread Cookies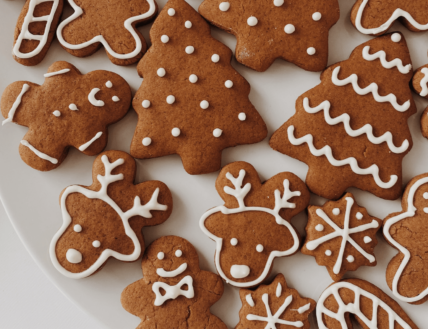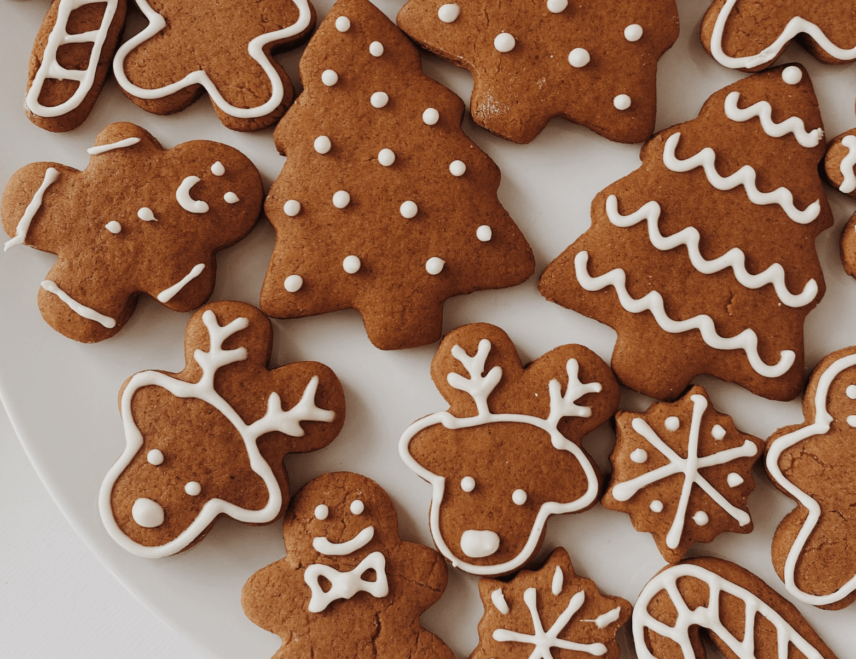 Continue reading Zees Grill's Gingerbread Cookies
Gingerbread Cookies
This classic cut-out gingerbread cookie recipe is easy to make, perfect for decorating, and so delicious! A holiday favourite, these cookies are soft in the center, crisp on the edges, perfectly spiced, molasses and brown sugar-sweetened and are always a hit throughout the Christmas season.
Compliments of Executive Chef Trevor Gleave from Zees Grill at The Shaw Club.
Ingredients
Yields 24 cookies
3 cups Flour
1 tbsp Ginger, ground
1 tsp Cinnamon, ground
1 tsp Baking soda
¼ tsp Nutmeg, ground
¼ tsp Salt
¾ cup Butter, softened
¾ cup firmly packed Brown sugar
½ cup Molasses
1 Egg
1 tsp Pure vanilla extract
Method
Sift, flour, ginger, cinnamon, baking soda, nutmeg, and salt in a large bowl.
Beat butter and brown sugar in large bowl with electric mixer on medium speed until light and fluffy.
Add molasses, egg, and vanilla; mix well. Gradually beat in flour mixture on low speed until well mixed.
Press dough into a thick, flat disk. Wrap in plastic wrap. Refrigerate for 4 hours or overnight.
Preheat the oven to 350˚F (175˚C).
Roll dough on a lightly floured surface to a thickness of 1/4 inch. Cut into shapes with cookie cutter.
Place cookies 1 inch apart on ungreased baking sheets lined with parchment. (roll and re-use any scraps)
Bake in the preheated oven until edges of cookies are set and just begin to brown, about 8 to 10 minutes.
Cool on baking sheets for 1 to 2 minutes, then remove to wire racks to cool completely.
Decorate cooled cookies as desired. Store cookies in airtight container up to 5 days.
Tip
For soft and chewy gingerbread, roll thicker into 1/3 inch pieces.