Zees Grill's Rosemary Lamb Shanks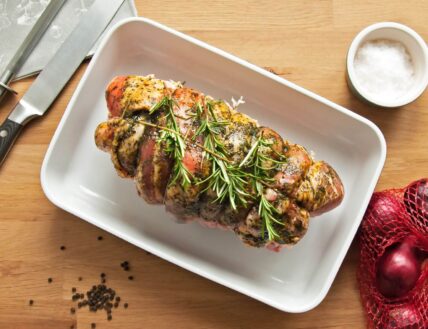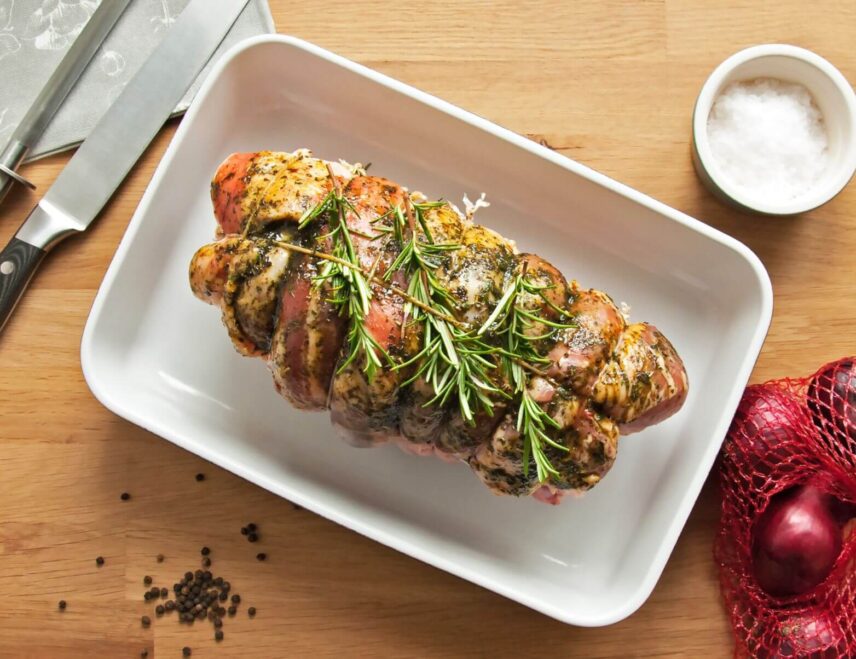 Continue reading Zees Grill's Rosemary Lamb Shanks
Rosemary Lamb Shanks
Cook a classic, yet impressive Easter Dinner with Zee's Grills Rosemary Lamb Shank recipe. Chef Trevor Gleave provides a delicious recipe where the lamb is cooked for two hours in a savoury sauce, creating a tender shank that just about melts in your mouth. This dish is great to serve with polenta or roasted garlic mashed potatoes, to soak up the flavourful sauce.
Compliments of Executive Chef Trevor Gleave from Zees Grill at The Shaw Club.
Ingredients
Serves 6
6 Lamb shanks
Salt and pepper to taste
2 tbsp Olive oil
3 large Carrots, cut into 1/4 inch rounds
2 Onions, chopped
10 cloves Garlic, minced
1 (750 ml) bottle Red wine
1 (28 oz) can Whole peeled tomatoes with juice
1 (10.5 oz) can Condensed chicken broth
1 (10.5 oz) can Beef broth
5 tsp Chopped fresh rosemary
2 tsp Chopped fresh thyme
Method
Season lamb shanks with salt and pepper.
Heat oil in a large, heavy pot or Dutch oven over medium-high heat.
Working in batches, cook shanks until brown on all sides, about 8 minutes.
Transfer shanks to a plate; set aside.
Add carrots, onions, and garlic to the pot and sauté over medium heat until golden brown, about 10 minutes.
Stir in wine, tomatoes, chicken broth, beef broth, rosemary, and thyme.
Return shanks to the pot, pressing down to submerge.
Bring to a boil, then reduce heat to medium-low. Cover and simmer until meat is tender, about 2 hours.
Remove the lid and simmer to allow flavors to concentrate, about 20 minutes.
Transfer shanks to a platter; cover with foil to keep warm.
Continue boiling the sauce until thickened, about 15 minutes.
Spoon sauce over shanks before serving.
Tips
Can be done in a slow cooker with increased time.
If in a hurry can be done in an instapot or pressure cooker in 30 minutes but sauce will still need to thicken.