Zees Grill's Strawberry Pie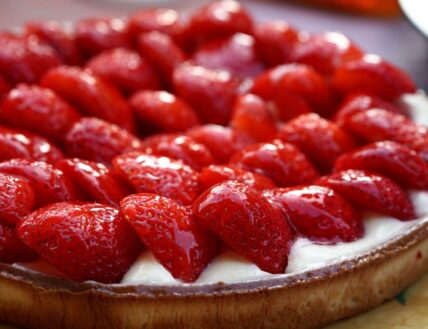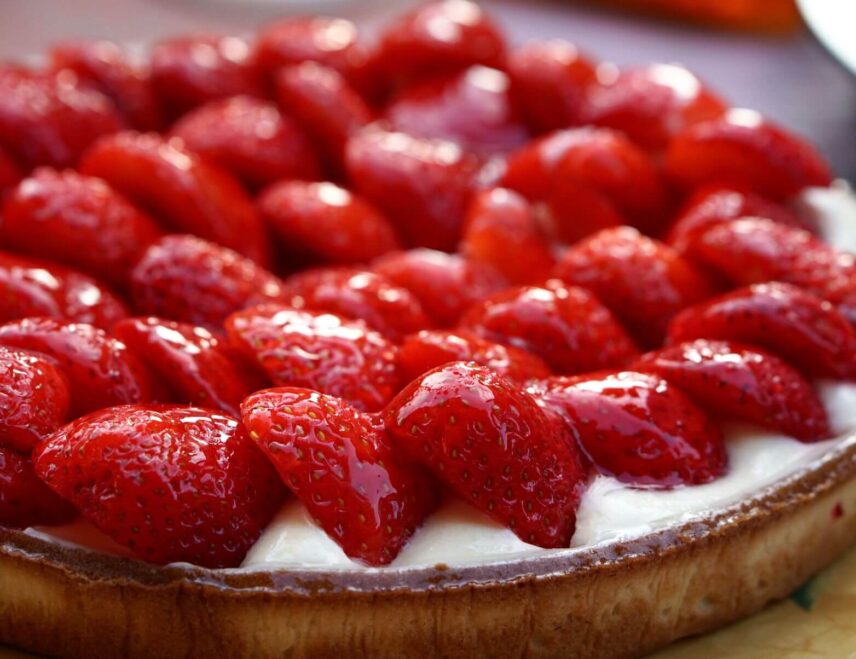 Continue reading Zees Grill's Strawberry Pie
Strawberry Pie Recipe
This quick and easy strawberry pie, with only 6 ingredients, is the perfect summertime dessert. Made with a frozen pie crust, strawberry gelatin, fresh strawberries and topped with homemade whipped cream or Cool Whip. Nothing says summer like this dessert!
Compliments of Executive Chef Trevor Gleave from Zees Grill at The Shaw Club.
Ingredients
Serves 10 – 12
Ingredients:
1 Pie crust
¾ cup Granulated sugar
2 tbsp Cornstarch
1 cup Water
1, 3 oz pack Strawberry gelatin
4 cup sliced Strawberries
Method
Preheat oven to 450˚F. Line unpricked crust with a double thickness of heavy-duty foil or parchment paper.
Bake for 8 minutes. Remove foil and bake for an additional 5 minutes. Cool on a wire rack.
In a small saucepan, combine the sugar, cornstarch and water until smooth. Bring to a boil; cook and stir until thickened, about 2 minutes.
Remove from the heat; stir in gelatin until dissolved. Refrigerate until slightly cooled for about 15-20 minutes.
Meanwhile, arrange the strawberries in the crust. Pour gelatin mixture over berries. Refrigerate until set.
If desired, serve with whipped cream.